Dear Members and Friends,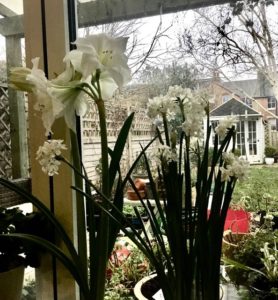 We do hope that you will enjoy our Spring Newsletter; it comes with the hope of a bright Summer for 2021.
As always our Editor Gwen Miles, ably assisted by Sub-editor Clare Butler, have compiled for us a feast of interesting articles.
Dr Victoria Thomson sets out 'Ten Things You Need to Know' relating to 'Planning Reform and Historic Parks and Gardens'. This is important reading. Also related to planning, Jo Mirzoeff gives an insight into an application upon which the Trust's planning group has been invited to advise.
And if you've not already done so, please do look at our website, particularly as is relates to 'Artists and their Gardens in Buckinghamshire': https://bucksgardenstrust.org.uk/category/artists-gardens-project/
Our Vice-chair and Co-ordinator of the Research and Recording Group, Claire de Carle, has done an amazing job initiating research into these artists and their gardens; the reports have been written by Research and Recording volunteers and make fascinating reading. The article on Louise Jopling Rowe, appearing here and written by Claire, is just one example of the artistic talent Buckinghamshire has nurtured. Also included is a report on the admirable progress made by the Research and Recording volunteers, despite the difficulties of being unable, at present, to make site visits or readily access archives. Since the project's inception in 2013, nearly 100 reports on vulnerable parks and gardens have been completed. Please see: https://bucksgardenstrust.org.uk/category/research-and-recording/
As a pendant to the piece on Wotton House that appeared in the Christmas 2020 issue, we have an account by Michael Harrison, Wotton's Estate Manager, of how he 'came to be at Wotton'. How lucky it is, for Wotton House and its landscape, that Michael was there at that critical time to help Elaine Brunner realise her vision … and, with her son-in-law David Gladstone, Michael continues the work. In recognition of his outstanding achievement in the restoration of Wotton's landscape, resulting in its Grade I status – also Wotton House, culminating in the restoration of Sir John Soane's tribune – Michael, with his wife Sarah, have been awarded Honorary Family Life Membership of the Buckinghamshire Gardens Trust.
Another important house and landscape garden, closely related to Wotton via the Temple-Grenville family, is Stowe – and Geoff Huntingford tells us why, for him, Stowe's Elysian Fields represent a truly 'Unforgettable Garden'.
These are just a few of the treats you have in store when opening the pages of this Newsletter.
Regarding the future: it is hoped, by the Summer, to be able to revive our planned 2020 programme of visits, adding more. As soon as dates are 'written on tablets of stone', we will of course let you know.
In the meantime, we have had some excellent Zoom talks: Francesca Murray on the Rothschilds' Orchids; Kate Harwood on Ian Hamilton Finlay's Improvement Garden at Stockwood Park; Dr Gill Clarke on 'The Garden in Twentieth-Century British Art' and our own Claire de Carle on 'Parks in Milton Keynes' – with Sarah Gray's Italian Gardens and Estates to come (Sunday 28 March), and other Zoom talks are in the pipeline.
All that remains is to thank you for your support through this difficult time. Our membership numbers remain constant and, despite all, some new members have joined us. Thank you so much!
Rosemary (Jury), Chair of Bucks Gardens Trust
1
---
Congratulations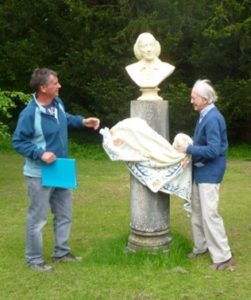 Michael Harrison, Estate Manager at Wotton House, Wotton Underwood, Bucks, home of Mr and Mrs David Gladstone, has been awarded – with his wife Sarah – Honorary Family Life Membership of the Buckinghamshire Gardens Trust in recognition of his outstanding achievements in the restoration of Wotton's landscape, resulting in its Grade I status … also Wotton House, culminating in the restoration of Sir John Soane's tribune.
Michael describes how he came to be at Wotton:
I was asked in 1985 to go and look at the ha-ha at Wotton House. I had just finished rebuilding a dry stone ha-ha at the Old Rectory at Aston Sandford and had been recommended as a 17-year-old keen young man. I was met by Mrs Brunner, the amazing but terrifying elderly lady who had saved Wotton from demolition in 1957. We walked down to the very derelict ha-ha with large lengths collapsed, other places having 20ft elms growing out of it; even though I was unsure about such a task she made it quite clear I had no choice in the matter, so I started.
I had been to Wotton years before on a family visit but when we got to the door Mrs B's faithful old nanny had pointed at me and said in a loud voice "HE CAN'T COME IN"; when asked why not, was told being 9 was too young so my father took us all up to Waddesdon Manor instead.
As I worked my way along the ha-ha Mrs B would visit daily to inspect progress, on one of her visits she wondered if she bought me a chainsaw I might clear the path around the lake.
The lake, or as we now know Wotton's landscape garden, had been left to its own devices since the 1940s and was very overgrown and almost impossible to walk around. Mrs B at times had little bits cleared, but without any day-to-day management, these had soon returned to scrub. I could see this was a pointless task, so I talked Mrs B into buying a topper mower to go behind my 1957 Fordson Major tractor which I had just rescued from a hedgerow in north Bucks. This was the first and still is, one of the most important management techniques we use at Wotton.
So 36 years later both my Fordson and I are still at it.
Michael Harrison
2
---
Contents
Chair's Letter – Rosemary Jury
Michael Harrison – Estate Manager, Wotton
Planning Co-ordinator's Report – Jo Mirzoeff
Gardens through the Letterbox (1)
John Phibbs lecture series
Research and Recording – Claire de Carle
Great Linford Project Update – Ellie Broad
Unforgettable Gardens: The Elysian Fields at Stowe – Geoff Huntingford
The Joy of Webinars – Jo Mirzoeff
Planning Reform and Historic Parks and Gardens – Victoria Thomson
Gardens through the Letterbox (2)
Amersham Women Artists 2 – Claire de Carle
Parks in the News
Snowdrop Walks
Membership Renewal
Members' Photo Gallery and Dates for your Diary
Editor: Gwen Miles
Sub-editor: Clare Butler
2
---
Planning Co-ordinator's Report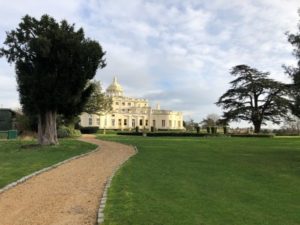 BGT Planning Report – 3 months to February 2021
It may be snowing outside and we are all still working from home, but the world of planning applications concerning Registered Parks and Gardens simply does not ease up! Since our last update, we have been consulted on 21 separate applications. However, we have been rather delighted to see more and more instances of property owners involving us at a much earlier stage in their development of proposals.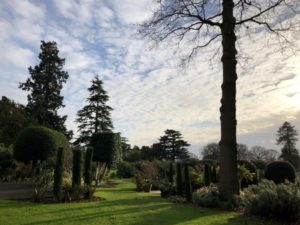 Recently, the Gardens Trust was invited to make a site visit to Stoke Park near Stoke Poges to meet with the owners to discuss proposals that they were developing. This invitation followed previous comments we had submitted regarding other proposals which form part of assorted works on site and the owners wanted to obtain our input as they developed further proposals. So, just prior to the recent lockdown and following all social distancing regulations, we made a visit to the site.
Many of you will already know that Stoke Park is a luxury hotel, spa and golf club but the site itself has an impressive history – inherited by Viscountess Cobham, she moved there from Stowe and engaged Lancelot 'Capability' Brown who had previously been working at Stowe. Brown created a serpentine lake. After Viscountess Cobham died with no heir, Thomas Penn, eldest surviving son of William Penn, purchased the site and hired Nathaniel Richmond to make further changes. In the 1790s, Penn's son, John, commissioned Humphry Repton to make further improvements to the park and Robert Naismith was engaged to design a replacement for the Elizabethan house which was later finished by James Wyatt.
However, Stoke Park is probably most famous as the site of James Bond's epic golf match with Auric Goldfinger in the 1964 film of the same name. In fact, the film proves rather useful for providing images of part of the garden and the entrance gates! We were given a very detailed tour and explanation of what they are hoping to achieve and we were able to make some useful suggestions. The planning application is still in consultation but we can confirm that our recommendations were positively embraced and we understand the application will clearly reflect them. We are delighted with this and the opportunity to build such a good relationship with the owners that we have been invited back again once lockdown lifts!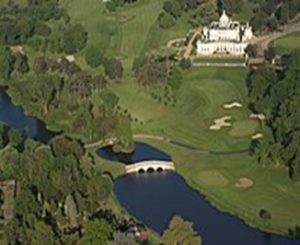 We really feel that this demonstrates the benefits of early engagement with the Gardens Trust: it not only helps us to offer useful advice to protect these significant sites but also really helps the applicant. And this is borne out in that a number of applications were withdrawn last year after we had submitted comments expressing concerns about the impact on the registered park or garden – four of which have subsequently been resubmitted with revisions following our comments.
Not all consultations require such detailed attention and it is always a pleasure to be able to offer our support to a good scheme that respects and protects the registered landscape and, whilst it still takes time for us to review the relevant paperwork, it comes as a relief when the proposals are well thought out!
Joanne Mirzoeff
3
---
Gardens through the letterbox (1)
Postcard 6 May 2019 Vizcaya, USA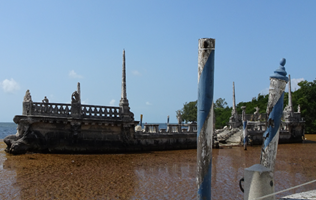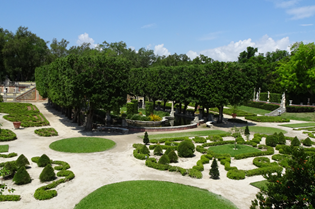 Hello everyone,
You might be thinking I am in Venice, but no this is a very hot day in Florida, and we are visiting the Italian Renaissance inspired gardens at Vizcaya a short drive from Miami Beach. I have recently returned from a trip to Florence and 'the secret garden' here reminds me very much of the one at Gamberia. Unfortunately, Hurricane Irma two years ago has left the bay side of the garden badly damaged, this includes the amazing island shaped like a barge which was designed as a breakwater with statues and obelisks. The house and garden date from the early 20th century, the house interior is decorated in every style imaginable.
4.                                                                                                                                                                                                                  Claire de Carle
---
Research and Recording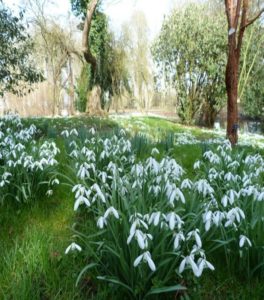 Core project:  In January 2021, we completed 80 dossiers of our Buckinghamshire locally important sites, including 11 cemeteries: see website www.buckgardenstrust.org.uk/research-and-recording-/buckinghamshire-cemeteries. In 2020 the following were added: Bradwell Manor (Milton Keynes), Ceeley House (Bucks County Museum), Greenlands (Hambleden), Hampden House, two more parks in Milton Keynes, Caldecotte Lake and Ouzel Valley, and seven cemeteries.
The Covid pandemic has slowed our progress on some sites, with visits now postponed until restrictions are lifted. Research has continued online, but with archives and museums introducing strict Covid regulations and then closing for a third time, accessing records has been extremely challenging.
A number of sites are nearing completion and these will be available to view once they have been sent out to the owners for consultation. These include Penn House, Crawley Grange, Waterhall Park and Ouse Valley Park (MK). We will highlight new editions in our news posts, so please check them out.
Once all the sites in progress are completed, we will be nearing the 100 sites target. All this work has been achieved in less than eight years (the project was started in 2013 when we received funding from the Heritage Lottery Fund). Congratulations to all our dedicated volunteers who have contributed to this excellent project.
Artists' Gardens:  We are pleased to announce that we have now completed 15 'Artists and their Gardens' reports which are on the website, with five more in the pipeline. These 20 reports are the most significant, as they were not only prolific artists but, in most cases, took an interest in their gardens and some of their work was inspired by their gardens and the local Buckinghamshire landscape.
Later in the year in the Princes Risborough area Clare Leighton, Francis Unwin, Eric Fitch Daglish and John Nash will be added and Mary Sargant Florence at Lord's Wood, Marlow. A few artists have remained elusive and it will not be possible to find out more until archives reopen.
It has been a most interesting project and we have enjoyed compiling the reports, we hope you enjoy reading them.
Public Parks Project:  In 2020, we launched a mini Phase 1 project to look at the public parks in the county as the Covid pandemic heightened their importance to the wellbeing of the population.
The Gardens Trust's 'Unforgettable Gardens' project gave us an ideal opportunity to research something different from the wonderful private gardens that we had been concentrating on for the last seven years.
The Covid pandemic also meant that visits to other gardens and archives were curtailed. However, research could be carried out online and parks remained open.
Public parks and green spaces have become part of the agenda as they became the lifeline of those living in towns and cities in the periods of lockdown in 2020/21.
Lastly, the only parks that we had recorded in detail were those in Milton Keynes, with this work recognised in August 2020 when Campbell Park was awarded a Grade II listing on the Historic England Register of Parks and Gardens.
As an introduction to this project the research and recording volunteers were asked to research their local parks using the available resources and write short descriptions, including historical background on parks in their vicinity. This was so successful that three additional newsletters were produced during 2020 to include all the work.
Phase 2 of the project is to now produce fuller reports on the public parks and the five country parks that have been identified in Bucks. Research will be carried out as with other sites, and once archives, libraries and museums reopen more in-depth research will be possible. Oxfordshire Gardens Trust have also started similar research on public parks and their dossiers are based on our format.
Phase 3 or the long-term plan after completing the reports is to edit the work and compile a 'Guide to public parks in Buckinghamshire'. This will be dependent on funding, but the plan is to apply for our third Heritage Fund grant later in the year.
Claire de Carle

4 & 5
---
Great Linford Project Update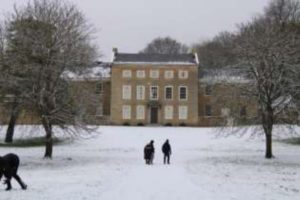 The National Lottery Heritage Fund project at Great Linford Manor Park is progressing well despite Covid-19 restrictions. The Water Garden and pond dredging works have now been completed and the silt is drying out around the edges ready to be spread across the site.
In the spring, works will commence to restore the historic walls of the Water Gardens using the local Blisworth limestone. This will include rebuilding the cascade structure and restoring the Hine Spring so water can flow between the ponds again. Elsewhere in the park we've created an occasional-use car park with a reinforced grass surface which will back onto a new wildflower meadow.
Also, in the spring we will be commencing works to reinterpret the Doric Seat, an 18th-century folly which was lost in the 1980s, by rebuilding the base to knee height to provide a seating and storytelling area. A number of trees will be removed from the edges of the canal which are self-seeded and have grown since the canal was cut in 1800. By removing the trees we will give the impression of what the view might have been like from the Doric Seat in the 18th century: see https://www.youtube.com/watch?v=S1IOrk8tZfk
We hope to deliver an exciting events programme this year if restrictions allow. You can find details of planned events at https://www.theparkstrust.com/our-work/great-linford-manor-park-heritage-fund-project/
Ellie Broad
Community Engagement and Activity Coordinator, The Parks Trust's Great Linford
5
---
Can You Help?
The Buckinghamshire Council Archaeological Service is looking for people to help update the 'Parish Summary' for the Bucks Heritage Portal. The 163 parishes require a potted history of locally significant archaeological sites, landscapes and buildings with illustrations and links to other records, etc. If interested email: her@buckinghamshire.go.uk, subject heading FAO Lucy Lawrence, Knowing Your Place. Include your name, parish interested in, association with the parish, and any affiliation to local society.
---
'Unforgettable Gardens'
The Elysian Fields at Stowe – a personal view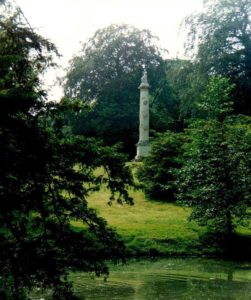 If I think of the designed landscape at Stowe, the Elysian Fields come directly to mind. They seem to me to embody the essence of this vast landscape.
The huge landscape at Stowe began, not surprisingly, with the long axis which was laid out by Charles Bridgeman for Viscount Cobham (owner 1697–1749), leading southwards from the mansion to what was originally an octagonal basin and taking in an area westwards out to Vanbrugh's Rotundo of 1720–21 on a sculpted mound (1720 Bridgeman plan in Temples of Delight – Stowe Landscape Gardens by John Martin Robinson, National Trust/Pitkin). The next phase extended even further to the west, enclosing an area of pasture and a large lake bounded by raised walks enlivened by temples at changes of direction. These earliest layouts were in the strict geometrical style fashionable at the time.
Soon there came a growing appreciation of the possibilities provided by the accident of terrain and this is from where the significance of the Elysian Fields is derived. Immediately to the east of the long axis was a valley that originally contained the village of Stowe, which had been cleared (except for its medieval church). Into this William Kent in the 1730s placed a sequence of serpentine pools descending to the south, parallel with the main axis, and populated it with an astonishing and disparate family of monuments. This coincided with Viscount Cobham's political break with Walpole, leading to his withdrawal to Stowe in 1733 to concentrate on gardening. The Elysian Fields were used by Lord Cobham to underline his political opposition to Walpole and his support for Frederick, the then Prince of Wales (d. 1751). This bygone political subtext was the subtle piece of grit that created the pearl – the beauty and delight of the Elysian Fields which is regarded as one of Kent's masterpieces, and which has happily survived with little alteration since its creation.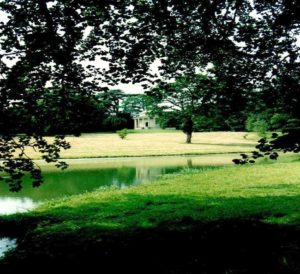 Imagine a gentle valley with water meandering quietly between low grassy banks backed and enclosed by mature planting through which peep classical monuments. This creates a sequence of subjects ready for the brush of Claude Lorrain, except in this instance there are no classical or biblical figures but only entranced visitors. The monuments on the west stand on higher ground than those on the east and here the perfect Temple to Ancient Virtue (based closely on the Temple of Vesta at Tivoli) dominates the valley. It was built in 1736–7 but was designed earlier by Kent. Copies of four statues in the cool interior commemorate great heroes of Greece (the home of democracy and liberty – as opposed to the evils of the Roman empire).
Just to the north is a different kind of memorial to another and more up-to-date hero, Captain Grenville (Lord Cobham's nephew who was killed in 1747 in a sea battle with the French). This monument is a rostral column topped by a Muse who (according to the inscription) forbids 'Heroic Worth to die'. There are enchanting views across the water up to the column on its bank and to its surrounding trees.
Opposite the Temple of Ancient Virtue on the east side of the water is the fascinating and unique Temple of British Worthies. This stone exedra consists of a sequence of niches each containing a bust of a famous personage. This was the first monument to be erected in the Elysian Fields by Kent and dates from 1734–5 (like the other temple it had been designed earlier – in this case for Lord Burlington's Chiswick).
Close to the Temple of Ancient Virtue was the satirical Temple of Modern Virtue, a ruin possibly contrived out of the remains of a former village building, but now almost entirely lost.
The water running through the Elysian Fields was directed at the foot of the valley south-westwards into the Octagonal Basin.
The eastern extension of the Stowe landscape did not stop with the Elysian Fields. Further land was taken in to mirror the work done on the west side with the Hawkwell Fields to the east being surrounded by another raised walk with further temples (see the Bridgeman plan of 1739).
If the Elysian Fields are truly the abode of the blessed, singled out by the gods for eternal happiness, they could not do better than in this most intimate part of the remarkable designed landscape at Stowe.
Geoff Huntingford
(acknowledging help from Michael Bevington and John Martin Robinson)
Stowe is one of six 'Unforgettable Gardens' Grade I Listed within the county. The others are Cliveden, Stoke Poges Memorial Gardens, Waddesdon, West Wycombe and Wotton which we will focus on in future Newsletters.
https://thegardenstrust.org/campaigns-andcelebrations/unforgettable-gardens
6 & 7
---
What did you do during the lockdown? The Joy of Webinars
The pandemic is proving a rocky ride for so many and, even where we have managed to avoid illness, we find ourselves with time on our hands. I spent most of 2020 on furlough but, despite the good weather, I felt out of touch with my former life that had been put on pause. Then, a doctor friend advised me to 'keep in touch with who you are even if you can't be that person right now!' So who am I? Well, I love history, art and architecture, gardens and gardening, and I also love learning so I decided to sign up for some webinars. It seemed like a fun way to refresh or increase my knowledge whilst looking at some prettily illustrated PowerPoints!
Here we are, almost a year later, in February 2021 and I am back at work, trying to juggle life in the continuing lockdown circumstances and wrangling all the planning applications the BGT are consulted on. Yet I am still doing webinars. In fact, I think I am addicted to them – I've kept a list of all the ones I have done to date and I have notched up 91 so far! I should add that I am an avid taker of notes so am also getting through notebooks like crazy!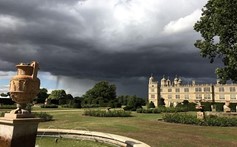 Some of these are in course or themed series form – for example, the Gardens Trust 'Tudor Gardens' course has been fascinating, covering all aspects of the period from the design through to the planting and the gardeners themselves. Other Gardens Trust highlights have been the Great 20th Century Gardens with different speakers highlighting the work of Rosemary Verey, John Brookes and Percy Thrower to name a few. Speaker David Marsh has also offered some highly entertaining topics such as garden gnomes, fertilisers and garden buildings for animals. There is such a diversity of topics on offer, always something for everyone and the collaborations with other groups (such as the London Gardens Trust or the Northants Gardens Trust) introduce us to aspects of historic gardens that are outside of our immediate boundaries.
The ongoing 'Post-War Landscapes' course (Gardens Trust) has been particularly important – it has made us realise that there are large amounts of 20th century designed landscapes that are seriously under threat and that one of the main problems is that most people simply don't recognise them as 'designed'. This course furthered my understanding following an excellent two-day symposium that I attended (virtually of course) back in June. Organised by Sheffield University, 'Post-Traumatic Landscapes' covered a broad range of issues from maintaining commemorative landscapes such as the one surrounding the Cholera Memorial in Sheffield, through to the redevelopment of sites heavily bombed in the Second World War or that have lost their industrial past.
I've also done many individual talks beyond the realms of the Gardens Trust but still relevant to the field of designed landscapes. The Lutyens Trust (who doesn't love a Lutyens!) offered 'Lutyens and Jekyll: Architecture and the Garden Landscape', the Society of Architectural Historians GB offered 'Visionary Women and the Professionalisation of Landscape Architecture' and the Twentieth Century Society held 'The Festival of Britain, a Tonic to the Nation'.
Beyond gardens and landscapes, I have attended talks on everything from 'Peggy Guggenheim' (Guildhall) to 'Cookery Book Collections' (British Library) and 'National Treasures: Evacuating London's Collections to Jewish Country Houses' (Oxford University Jewish Country House Project) – as you can see, my interests are quite diverse.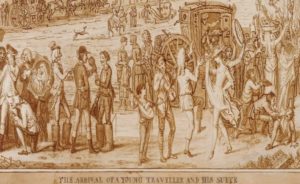 The broad majority have been immensely successful and thoroughly enjoyable although one was slightly marred by the speaker holding her paper notes in front of her screen, made worse as she didn't have a PowerPoint to share. My other pet peeve is the 'chatbox' – great for asking questions but some audiences do carried away literally chatting: 'Oh, I was there in 1983', 'Oh, I've always wanted one of them!'
It seems webinars and Zoom are with us to stay, so I would encourage you to embrace the benefits. My diary shows that I have a further 3–4 a week for the foreseeable future, so do look out for interesting subjects: the Georgian Group are doing a number of talks on gardens and here follows a few forthcoming talks in March.
March 2nd         Series of The Golden Afternoon of Gardens and Artists (Gardens Trust – mornings)
March 2nd         'Hidden Horticulturists' (Georgian Group – evenings)
March 9th          'Marble Hill: A Garden of Grottoes and Groves' (Georgian Group)
March 16th        'William Kent; Garden Designer, Architect, Interior Designer' (Georgian Group)
March 23rd       'Vauxhall, Sex and Entertainment: The Urban Pleasure Garden' (Georgian Group)
March 25th        'Spring Lecture Series: Cities: Milton Keynes' (20th Century Society)
March 30th        'Welsh Gardens and the Grand Tour' (Georgian Group)
Check out the various websites for more details and do note that some of the talks are free, some charge a small fee (usually reduced if you are a member) and many of the past lectures are still available to watch! Enjoy!
https://thegardenstrust.org/events/
https://londongardenstrust.org/whatson/events/
https://www.lutyenstrust.org.uk/about-the-lutyens-trust/events-page/
https://georgiangroup.org.uk/events-2/
https://secure.c20society.org.uk/Default.aspx?tabid=63
https://www.victoriansociety.org.uk/events 
                                                                                                                                                                                               Joanne Mirzoeff
7 & 8
---
Planning Reform and Historic Parks and Gardens: Ten Things You Need to Know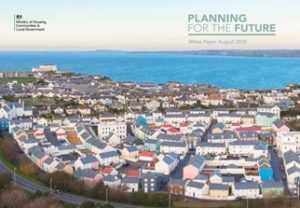 When launching 'Planning for the Future' (the planning White Paper) last year, the Government announced significant reform of the planning system, specifically 'radical reform unlike anything we have seen since the Second World War'. The result is intended to be 'a whole new planning system for England', but what will this mean for historic parks and gardens? From the extraordinarily wide range of proposals put forward – some of which are already being progressed (1) – this article highlights the ten reform areas of most relevance to park and garden conservation.
National Policy The White Paper is clear that national planning policy, as set out in the National Planning Policy Framework (NPPF), is to be 'updated', but will this include historic environment policy? It has been suggested by Government that the intention is to maintain current levels of historic environment protection (2). Current policy – focused on the definition and protection of significance – is long-established, and works well when properly applied, so would seem to be a strong candidate for retention.
The overall role of the NPPF is likely to increase in importance, as it may become the primary source of (generic) policies for the consideration of planning applications.
2.Local Policy Planning applications, including those affecting designated heritage assets (such as registered parks and gardens), are primarily determined in light of the development plan (itself comprising local and neighbourhood plans). It has therefore been important to influence plan content at the outset, and ensure that suitable policies for the conservation of parks and gardens are included. Local plans, particularly, are going to change significantly in terms of their role, content, length and preparation. In an attempt to provide more certainty within the development process, local plans are to be more definitive in the new system, setting out 'clear rules rather than general policies for development'. It will therefore be even more important to ensure that the right policies are in place. The White Paper proposes the definition in local plans of three areas, or zones, which will be used to identify land:
Growth areas: suitable for substantial development; outline approval for development will be automatically granted for defined forms and types of development
Renewal areas: suitable for some development, such as 'gentle densification'
Protected areas: where development is restricted (registered parks and gardens are not – yet – confirmed as being within this category).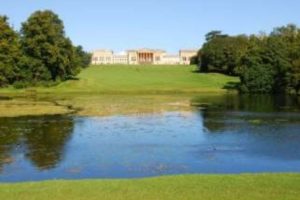 Local plans are to be shorter ('a reduction in size of at least two thirds'), as they will be limited to a core set of local standards and requirements for development, possibly within a standard local plan template. Ensuring that the nuances of historic environment protection are adequately reflected within such a standardised approach will require some care.
The stages in local plan production will be reduced in number and the overall timescales reduced; timely and effective consultation responses will therefore be even more important.
3. Beauty One of the three 'pillars' presented by the White Paper is planning for 'beautiful and sustainable places': measures in support of design quality feature strongly in the reform proposals.
The existing National Design Guide is to be supplemented by a National Model Design Code, which will set out 'more detailed parameters for development in different types of location'. Local, binding design codes will also be prepared, 'to make design expectations more visual and predictable'.
A 'fast-track for beauty' is to be introduced, 'to incentivise and accelerate high quality development which reflects local character and preferences': NPPF policy will confirm that schemes which comply with local design guides and codes have 'a positive advantage and greater certainty about their prospects of swift approval'. Additionally, in growth areas, 'permission in principle' (granted through the local plan) will be directly linked to design codes. Finally, permitted development rights will be further extended, so that 'popular and replicable forms of development' can be swiftly approved. This is intended to support 'gentle intensification' of urban areas, and the 'industrialisation of housebuilding' – the impact of which may be offset in part by a commitment to all new streets being tree-lined
4. Local Decisions With local plans themselves giving automatic planning consent in some cases, and the increase in permitted development rights, much is to be taken out of the planning application process altogether, and many of the remaining decisions will be made in accordance with a more rules-based approach.
Growth areas will be automatically granted outline planning permission for the principle of development (with 'streamlined' consent routes thereafter), 'while automatic approvals would also be available for pre-established development types in other areas suitable for building'.
The existing 'permission in principle' consent regime is to be extended, and some types of application may be deemed to have been granted planning permission if speed-related targets are not met by local planning authorities.
The requirements for information, and the format in which it is presented, are to change. Validation of applications is to be integrated with the submission of applications so that the right information is provided at the right time – this is particularly welcome in relation to heritage-related applications. Applications are also to be shorter and more standardised, with only one key standardised planning statement of no more than 50 pages to justify development proposals, and related supporting information is also to be standardised. Much about the process is also to be digitised and made available online.
As with local plans, procedural streamlining is also proposed, with regard to both timescales and consultation: again, timely and effective consultation responses will therefore be important. 
5. Heritage Protection  The planning White Paper recognises the value of heritage, and heritage protection, and states that the new planning system will build on the existing framework of 'strong protections for heritage assets'.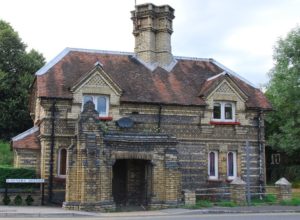 It does not however make any direct reference to registered parks and gardens (though non-historic parks are mentioned frequently), and, in a more rules-based system, the opportunities for the application of professional judgement will be reduced: this could be particularly challenging in relation to heritage, where one size does not fit all. It is not yet clear how heritage will be considered within the proposed growth and renewal
areas, nor which types of heritage asset be designated as protected areas. The planning framework for listed buildings and conservation areas is to be reviewed and updated.
6. Local Heritage The White Paper itself does not refer directly to locally designated (or 'locally listed') heritage, but local heritage has had something of a boost recently, with the Government's Local Heritage List campaign, and it may be that the protection of local heritage is increased as reform proposals are developed in more detail. In the meantime, Historic England's updated advice on local heritage listing (3) emphasises that it is not just buildings which can be identified for protection, and there are opportunities for more attention to be paid to the local designation of historic parks and gardens, particularly locally: both Buckinghamshire Council and Milton Keynes Council have recently been successful in obtaining funding towards the production of new and improved local lists (4).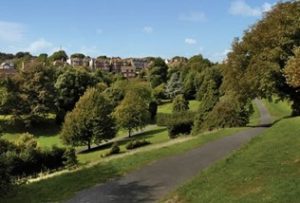 Some forms of local heritage- in the form of historic statues, plaques, memorials and monuments – have already been given additional protection (5). From Spring, the removal of any historic unlisted statue, plaque, memorial or monument will require planning permission (with notification requirements similar to those in force for listed buildings).
7. Statutory Consultees The more general proposals in the White Paper already bring implications for statutory consultees such as Historic England and the Gardens Trust (the latter supported by County Gardens Trusts), including a reprofiling of casework as local plans are emphasised, and procedures are streamlined.
There are also proposals which directly affect statutory consultees. The White Paper recognises the 'critical role' of statutory consultees in supporting the preparation of Local Plans and decision-making, and suggests, amongst other things, that statutory consultees should 'transform the way they operate', 'be more responsive and outward looking', become more                                                                                 self-financing, and be subject to new performance targets.
Information The increased prominence of local plans in the new planning system means that more information about the historic environment will need to be available upfront, to ensure that all relevant issues are able to consider from the outset. Here there is undoubtedly a role for research such as that undertaken by the Buckinghamshire Gardens Trust, but it is also worth noting that the formal evidence requirements for local plan preparation are to be limited, as they are in decision-making.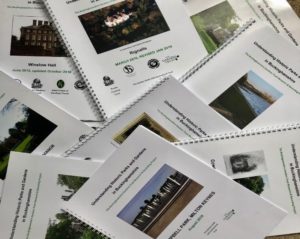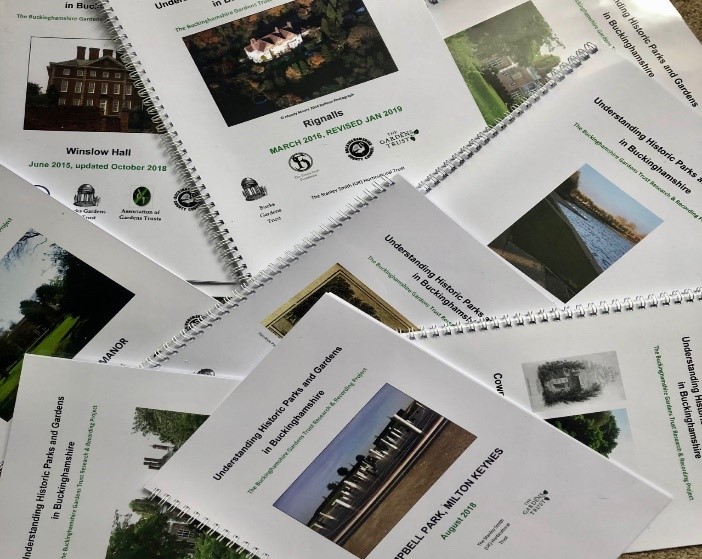 The availability of information will also change, for County Gardens Trusts and others, due to the emphasis throughout the White Paper on making information available in digital form, and ensuring it is widely available.
9.Community Engagement The White Paper makes repeated reference to engaging communities in the planning process, particularly through increased access to information, digital innovations, and the production of local design codes. Procedural changes mean that opportunities for input will be reduced in number and scope, however. In relation to local plans, there will no longer be a draft plan for public comment ahead of formal submission to the Planning Inspectorate for examination. In relation to planning applications, overall timescales are to be reduced (with additional fast-tracking for some types of proposal), and the 'opportunity for consultation at the planning application stage' is to be streamlined, because it 'adds delay to the process'.
10. More Still to Come The White Paper sets out a high-level vision for a reformed planning system, and notes that 'the detail of the proposals will need further development'. The Government has indicated that it intends to publish a response to the White Paper consultation in the Spring, 'setting out our decisions on the proposed way forward, including to prepare for legislation… in the Autumn' (6).
In the meantime, consultation documents continue to be issued on the details of the various proposals, and these bring further opportunities to influence the form that this 'simpler, clearer and quicker' planning system will take.
        NOTES
Victoria Thomson
8, 9, 10 & 11
---
Gardens through the letterbox (2)
Postcard 27th September 2016, Ninfa in Lazio, Italy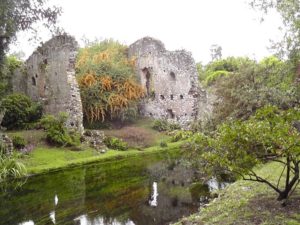 Dear Bucks GT,
This summer we were fortunate to visit Ninfa in Lazio, a celebrated twenty acre garden around the remains of an abandoned Italian town. It lies in central Italy between Rome and Naples. There are the ruins of five churches and many other buildings. The garden is fed by a river and nestles close to the mountains, a beautiful setting.
  A Victorian Englishwoman, Ada Bootle-Wilbraham, niece of the Prime Minister Lord Derby, married the Duke of Caetani who owned the land and much more besides. She was an enthusiastic gardener and set to work around the crumbling mediaeval stonework.
   We visited in September but the best season to go is probably the spring. But any time is still good. Opening times are restricted and booking is necessary. Due to the pandemic we were kept to a marked route and there were no tours available but there were friendly guides at strategic points willing to explain the features. Some of them spoke English.
  We were surprised to see how many people were there. Usually at the end of the season we find ourselves virtually alone at sites of interest but the Italians seemed to be most enthusiastic which was good to see and gives hope for the future of this remarkable place.
Best wishes, Martin (Humphrey)
11
---
Social media guru wanted
If you can 'Tweet' and produce Facebook news and are interested in the work of the Trust then Buckinghamshire Gardens Trust needs you.
Please contact Rosemary Jury: enquiries@bucksgardenstrust.org.uk
---
Amersham Women Artists 2
Louise Jopling Rowe
"Oh, why do I not paint landscape instead of being a portrait painter?" (LJR)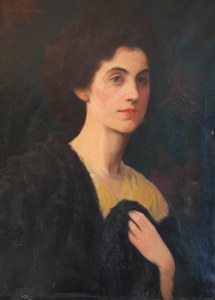 Louise Jopling Rowe was an outstanding portraitist of the late 19th and early 20th century, who deserves to be better known and, more importantly, chose to spend her later years in Buckinghamshire. She was born in 1843 at a time when women were still very much the property of their father or husband and very few were able to pursue careers. However painting was an acceptable pastime, and she was one of a handful of women who succeeded in make a living from this primarily male occupation.
She was born in Manchester, one of nine children, but unfortunately both of her parents died by the time she was seventeen so her only option was to marry. Her first husband, Francis Romer, was secretary to Baron Nathan de Rothschild, who was living in Paris at the time. This was her first introduction into society, which would later provide contacts for her commissions. It was Nathan's wife, Emma, who encouraged her to paint. She studied life painting under Charles Joshua Chaplin, who taught female pupils (including the American artist Mary Cassatt); this would have been unacceptable in England as women were not permitted to paint nudes.
Her marriage was not a happy one; her husband was a gambler and was sacked by Rothschild and the couple returned to London. She continued her studies at Leigh's School of Art and found herself at the centre of London's fashionable artistic circles, which included Val Prinsep, Frederick Leighton and Princess Louise. Louise was herself painted by James McNeill Whistler (Hunterian Art Gallery, Glasgow) and John Everett Millais (NPG). Her social circle included Oscar Wilde, Henry Irving, Ellen Terry and Lillie Langtry, some of whom sat for her alongside other prominent figures of the period.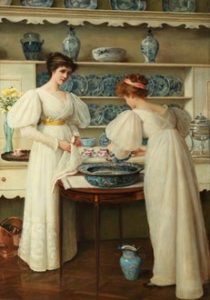 Romer deserted her and the children and threatened to take her paintings, which he would have been legally entitled to do as the Married Women's Property Act did not become law until 1882. Romer died in 1873 leaving her free to marry again, which she did for the sake of her reputation and her children. Louise's second husband was Joseph Middleton Jopling, a watercolourist, but unfortunately he died in 1884 and in 1887 she married a widower and lawyer, George William Rowe. Around this time, she founded an art school for women and frequently challenged the art establishment when she championed the right of female art students to work directly from live models. She was also a long-standing member of the National Union of Women's Suffrage and actively supported feminist causes.
It is possible that Louise and her husband William started travelling out from London to Amersham around the time of the First World War. At first they spent weekends and holidays in the village, renting a cottage in a private road, The Woodlands, a small close consisting of Arts and Craft style cottages tucked away off Manor Park in Chesham Bois.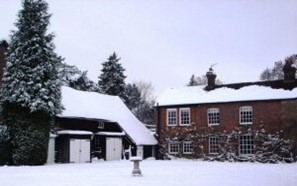 Manor Farm (now Manor House) (©Amersham Museum)
These picturesque cottages and their gardens still survive although several later houses have been squeezed into small plots at the far end of the cul-de-sac. In her memoir Louise expressed a love of the countryside and nature, however for financial reasons and while she was bringing up her children her work as a portraitist kept her in London.
In 1919 the couple finally moved to Chesham Bois permanently when they purchased Manor Farm with its attached stables (Grade II) in the Conservation Area of North Road. The house is directly opposite the common, which was used for grazing until the 20th century. Today it is planted as a mixed woodland, with horse chestnut, wild cherries and oaks, and there are two open areas, one of which contains the cricket field and the other Bricky Pond. There is a bench in memory of her contribution to the village opposite her former house.
The house, dating from the C18 with an early C19 front on the earlier building, is constructed from brick with an old tiled roof, with weather boarded stables to the side. Architects Forbes and Tate were employed to convert the timber-framed brick-built barn to the east of the house into a studio for Louise's use. This is now known as Manor Barn (Grade II) and was converted into a weekend house by Louise's son Lindsey for his wife, the musician, Joan Elwes; it was sold after his death in 1967.
Louise is probably best known in Amersham for founding the Chiltern Arts and Handicrafts Society (later known as the Chiltern Club of Arts) in 1919. The inaugural meeting was held at the Tythe Barn (home to the Richardson sisters, see Christmas newsletter). It became a major part of the educational and social life of the area; its vice-presidents included Sir Henry Wood (founder of the Proms) and Alexander Jamieson (see report on Bucks GT website). The purpose of the club was to encourage an interest in art, archaeology, literature, music, crafts and outings. Later a Garden Section was added, which included practical talks both indoors and outdoors and visits to local gardens. It was finally disbanded in 2009.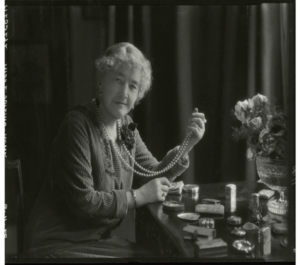 Although the intention was for Louise to retire when she settled in Chesham Bois, as well as finding time to organise the art club, she probably still painted for pleasure. She also wrote her memoir, Twenty Years of my Life 1867–1887, which was published in 1925. Her obituary in the local press published on 16 November 1933 said that 'she wrote plays and was also an enthusiastic gardener'.
Notes:  For the full report see our website: https://bucksgardenstrust.org.uk/wp-content/uploads/2021/01/Louise-Jopling-1st-draft-CdeC-CB-6-Jan-2.pdf
A catalogue raisonné of Louise's work is currently being compiled by the University of Glasgow: https://www.louisejopling.arts.gla.ac.uk/catalogue/
https://amershammuseum.org/history/people/19th-century/louise-jopling/
Claire de Carle

12 & 13
---
Parks in the News
 The Royal Mail celebrates UK'S National Parks with ten first class stamps
The Royal Mail is marking 70 years since the first National Parks opened in the UK with a set of ten stamps featuring UK locations.
The 70th anniversary refers to the opening of four parks in 1971, and today there are fifteen parks, with ten featured in the stamp set. The stamps became available on the 14th January 2021.
The full list is: Peak District (1951), Lake District (1951), Snowdonia (1951), Dartmoor
(1951), North York Moors (1951), The Broads (1989), New Forest (2005), South Downs (2010), Pembrokeshire Coast (1952), Loch Lomond and the Trossachs (2002).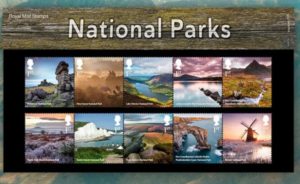 Acknowledgements: Dartmoor National Park © Andrew Ray/Getty Images; New Forest National Park © Photokes/Alamy Stock Photo; Lake District National Park © Pablo Fernandez/Alamy Stock Photo; Loch Lomond & The Trossachs National Park © Richard Burdon/Alamy Stock Photo; Snowdonia National Park © Andrew Ray/500px/Getty Images; North York Moors National Park © Stephen Street/Alamy Stock Photo; South Downs National Park © Peter Cripps/Alamy Stock Photo; Peak District National Park © RA Kearton/Getty Images; Pembrokeshire Coast National Park © Gareth Spiller/EyeEm/Getty Images; Broads National Park © Chris Herring; a special thank-you to National Parks UK.
Newlands Remembrance Walk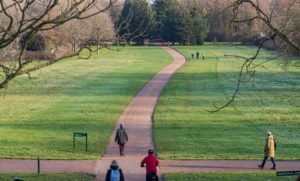 The Milton Keynes Parks Trust receives many enquiries each year from people who would like a place where they can remember their loved ones, often with requests for benches or trees.
In response to this, the Parks Trust is dedicating an area of Newlands that links Campbell Park to Willen Lake as a special place of remembrance. It will be planted with an avenue of Lime trees that will line either side of the walk, with further tree planting to follow and the creation of a wildflower meadow.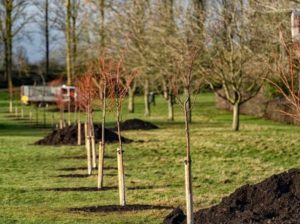 Planting of lime trees (© The Parks Trust)Initial planting has begun with the planting of 48 Lime trees (Tilia cordata 'Winter Orange'). Memorial benches will also be available with an engraved plaque and enquiries for these can be emailed to ops.support@theparkstrust.com.
Aylesbury Linear Park
If you have not heard of the Aylesbury Garden Town Plan, the 'Aylesbury Linear Park' or 'The Gardenway' then do look at the detailed information given on the website: https://www.aylesburygardentown.co.uk/the-masterplan-and-projects/the-masterplan/
The interactive website details 'The Masterplan' and the potential of local community groups to be involved in the development of this ambitious scheme.
The planned Aylesbury Linear Park will encircle Aylesbury and 'The Gardenway' will deliver an 18km long orbital park encompassing the local parks, woodlands, playgrounds, community gardens, natural areas, waterways and heritage sites. The Linear Park will join up existing sites and provide the link between the existing town and the new housing growth around Aylesbury and a link between town and countryside.
The project is community led and aims to encourage play, active lifestyles, food growing and outdoor leisure as well as being a haven for wildlife. It provides opportunities for involvement of the local community, for example Park Friends Groups, Lead Partner AVDC with the Environment Agency, Buckinghamshire Council and the Buckinghamshire & Milton Keynes Biodiversity Partnership.
The supporting Biodiversity Action Plan targets species and habitats such as lowland meadows providing opportunities for environmental education and people closer to wildlife.
It will providing routes to encourage cycling and walking, create informal and formal recreation areas for children and sports pitches.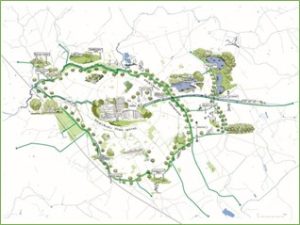 The illustration shows the potential route for the Gardenway, using sections of the existing Round Aylesbury footpath and existing public green spaces where possible. It also identifies gaps in the Gardenway route where there are opportunities to create new sections of public footpath/cycleway and new areas of publicly accessible green space through targeted investment and community involvement.
14 & 15
---
Snowdrop Walks in Buckinghamshire
Book in advance: https://www.nationaltrust.org.uk/days-out/
Cliveden National Trust  From the beginning of February to the end of March. Free trail guide from the Information Centre.
Address: Cliveden Road, Taplow, Maidenhead, Bucks SL1 8NS     Opening Times: 09.30–16.30.
Hughenden National Trust  You will be welcomed with 680 acres carpeted with winter and spring flowers.
Address: High Wycombe, Bucks HP14 4LA      Opening Times: 09.30–16.00.
Stowe National Trust  The return of the snowdrop walk in 2021. Walk map/guide available to download.
Address: Buckingham, Bucks MK18 5EQ     Opening Times: 10.00–16.00.
Waddesdon Manor  Various places where you can find snowdrops at Waddesdon Manor: the Daffodil Valley; between the Aviary, the Rose Garden and Tay Bridge; Baron's Walk; Tulip Patch; Eythrope.
Address: Waddesdon, Bucks HP18 0JH
Opening Times: Open Wed–Sun 10am–4pm for daytime local outdoor exercise only. Advance booking essential.
15
---
Membership Renewal 1st April 2021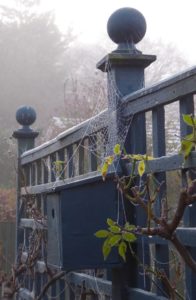 A huge thank you to all our members who have continued to support us throughout 2020–2021 and paid their subscriptions – 99.5%, brilliant. We have also seen an increase in our membership numbers, mainly through the website.
For members who pay an annual subscription, we have attached a Membership Renewal form with a choice of payment methods. The subscription costs remain the same and you may be tempted to take out a Life Membership.
Membership subscriptions are due on 1st April 2021. Thank you for your continued support.
Gwen Miles, Membership Secretary membership@bucksgardenstrust.org.uk
15
---
Dates for your Diary
 Bucks Gardens Trust Events
Events for March and April: more details on website    Zoom lectures – free www.bucksgardenstrust.org.uk
 Sunday 28 February at 2.30 pm, Dr Gill Clarke,
'The Garden in Twentieth Century British Art'.
Wednesday 10 March at 7:00 pm, Claire de Carle, 'Public Parks in Milton Keynes'.
Sunday 28 March at 2.30 pm, Sarah Gray, 'The Gardens and Estates of the Caetani at Ninfa and Sermoneta, Italy'.
Bookings: rosemaryjury@wendoveremail.co.uk
Saturday March 6th, 13th, 20th at 2pm and Sunday 28th at 5pm, John Phibbs, 'How to read a designed landscape'. Free lectures. Bookings: Johnphibbs@hotmail.com
The Gardens Trust
https://thegardenstrust.org/events/
As county members of The Gardens Trust, you can book the lectures/courses at a reduced cost or for free.
---
Photographic competition
Buckinghamshire Gardens Trust, Gardens and Landscapes Desk Calendar
The Trust hopes to print a desk calendar for Christmas 2021. We have already had photographs submitted. The size preferred is 213 × 98mm, 2516 × 1158 pixels, but Photoshop is able to work magic on other sizes. Colour or black and white.
If you already have photographs you would like to submit, please forward to Gwen Miles with your name and title for the site to membership@bucksgardentrust.org.uk
Copy date for June edition: Saturday 15th May 2021
16
---
Bucks GT Contacts
enquiries@bucksgardenstrust.org.uk                Rosemary Jury
events@bucksgardenstrust.org.uk                     Rosemary Jury
membership@bucksgardenstrust.org.uk         Gwen Miles
research@bucksgardenstrust.org.uk                 Claire de Carle
planning@bucksgardenstrust.org.uk               Dr. Sarah  Rutherford, Joanne  Mirzoeff
socialmedia@bucksgardenstrust.org.uk          Ellie Broad
websiteadmin@bucksgardenstrust.org.uk       Gwen Miles
newsletter@bucksgardenstrust.org.uk              Gwen Miles
---
The Buckinghamshire Gardens Trust is a Registered Charity number: 1099674 and a member of The Gardens Trust. It is a Company Limited by Guarantee registered in England and Wales: 4828124.  Registered Office: c/o Vine Cottage, Thame Road, Longwick, Princes Risborough. Bucks HP27 9TA  Website: www.bucksgardenstrust.org.uk
Newsletter: edited by Gwen Miles and Clare Butler