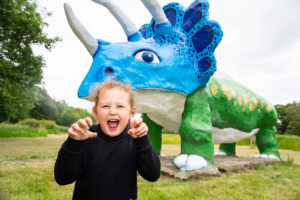 National Accreditation for The Parks Trust Volunteers Programme
Congratulation to The Parks Trust Volunteers.
The Parks Trust's volunteers programme has achieved prestigious Investing in Volunteers (IiV) accreditation. This quality mark shows commitment to great volunteer management standards and demonstrates how much the organisation values volunteering.
Victoria Miles, Chief Executive of The Parks Trust says "I'm so proud of this fantastic achievement. It's testament to the work that the team puts into our diverse volunteer programme, and well-earned acknowledgement of the crucial role that our volunteers play in delivering our mission. A huge Thank You and well done to all!".
Last year alone, volunteers collectively contributed more than 10,000 hours to operational, events, outdoor learning, and ranger activities, supporting The Parks Trusts' mission to provide beautiful parks, lakes, woods, and landscapes that will be loved by the people of Milton Keynes, forever.
Investing in Volunteers (IiV) serves as a benchmark for volunteer management excellence in the UK. It represents a high standard of practice and signifies an organisation's dedication to providing valuable volunteer opportunities that benefit the local community and the environment. The IiV accreditation underscores the Trusts' dedication to contributing to a thriving volunteer community that enhances the city's green spaces and enriches Milton Keynes' communities.