This week was Buckinghamshire Gardens Trust long-awaited visit to Bledlow Manor home of the Carrington family. We were delighted that Rupert, the present Lord Carrington was able to give us an introductory talk before he had to dash off to a debate via zoom in the House of Lords. We were then able to wander round the wonderful garden at leisure and cross the road to the watery valley known as the Lyde created by his late father for the people of Bledlow.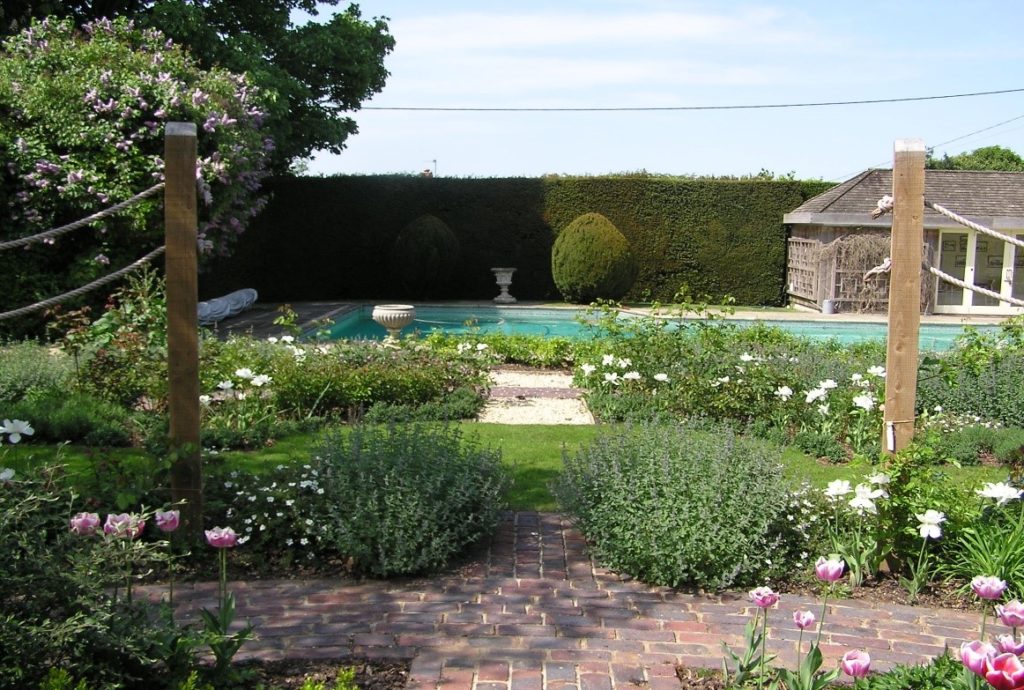 I had previously visited in 2017 however both the house and garden have undergone considerable up-dating in the last few years. The swimming pool had already been filled in by then, however the pool house survives. I am grateful to Mary Buckle for sending me a photograph she took back in 2011 of the pool still in situ, it gives an interesting comparison showing how the garden has developed.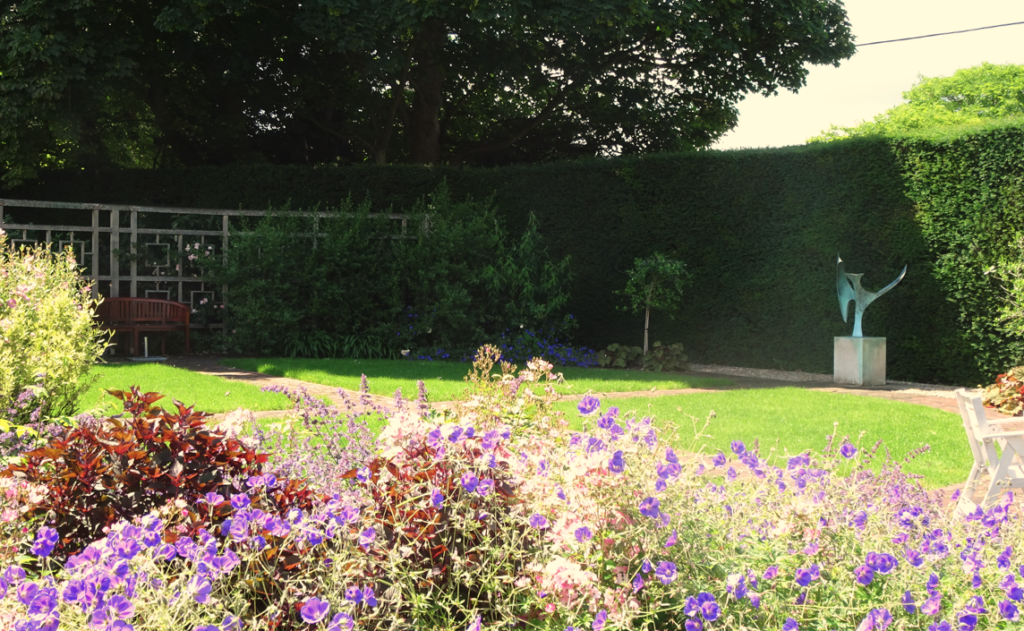 Swimming pools are obviously out of favour in Buckinghamshire probably of the high maintenance and heating costs and the fact that realistically they can only be used on a few days of the year. Swimming ponds are perhaps the way to go, far kinder to the environment, not for the faint hearted though as they are unheated apart from by the sun and you can't be sure what you are swimming alongside!!
Claire de Carle 12/07/21