A tale of three swimming pools!
I recently enjoyed a day out visiting private gardens and churches courtesy of 'The Buckinghamshire Historic Churches Trust' all the gardens were in the area around Winslow and the Claydons. The three gardens that I decided to visit amazingly all had swimming pools that were no longer in use for their original purpose.
I started the day in Chetwode at The Priory, where tucked away in the corner of the landscape was a disused swimming pool that looked as though it dated back to the 1930s or 40's it had not been used for many years and was now being returned to nature! The other two gardens were in Hillesden, The Old Vicarage where the swimming pool had been covered to make a terrace, complete with urns and statues. There was also a disused tennis court which had been turned into an amazing gravel garden. Hillesden House has a five-acre formal garden, the large swimming pool has been turned into a koi carp pond, with a waterfall for circulation. Hillesden is a very watery landscape with another large formal pond in front of the house and in the park, there are several other ponds creating a wonderful haven for wildlife.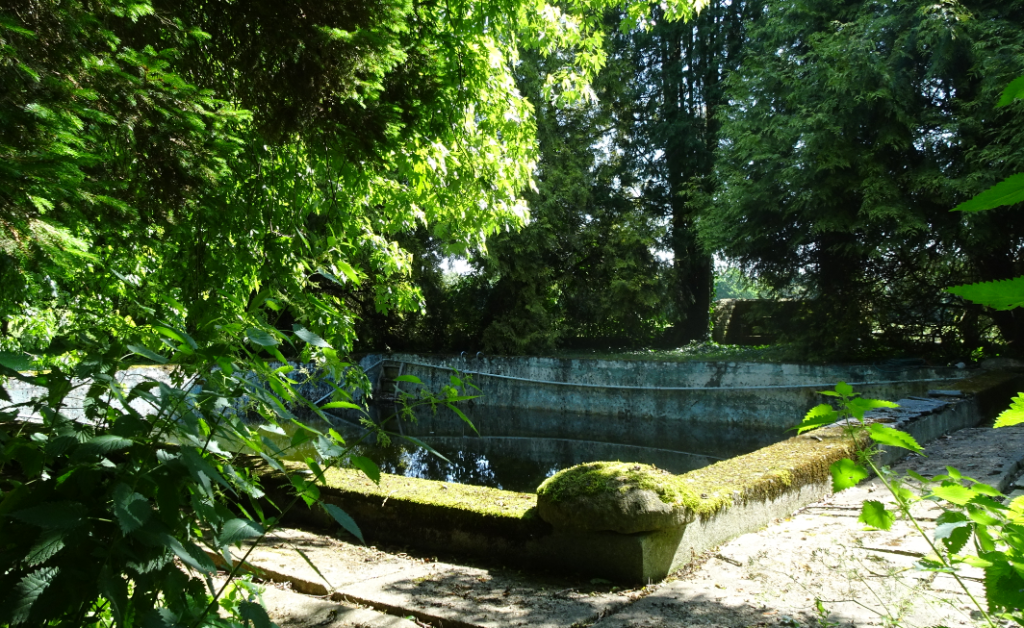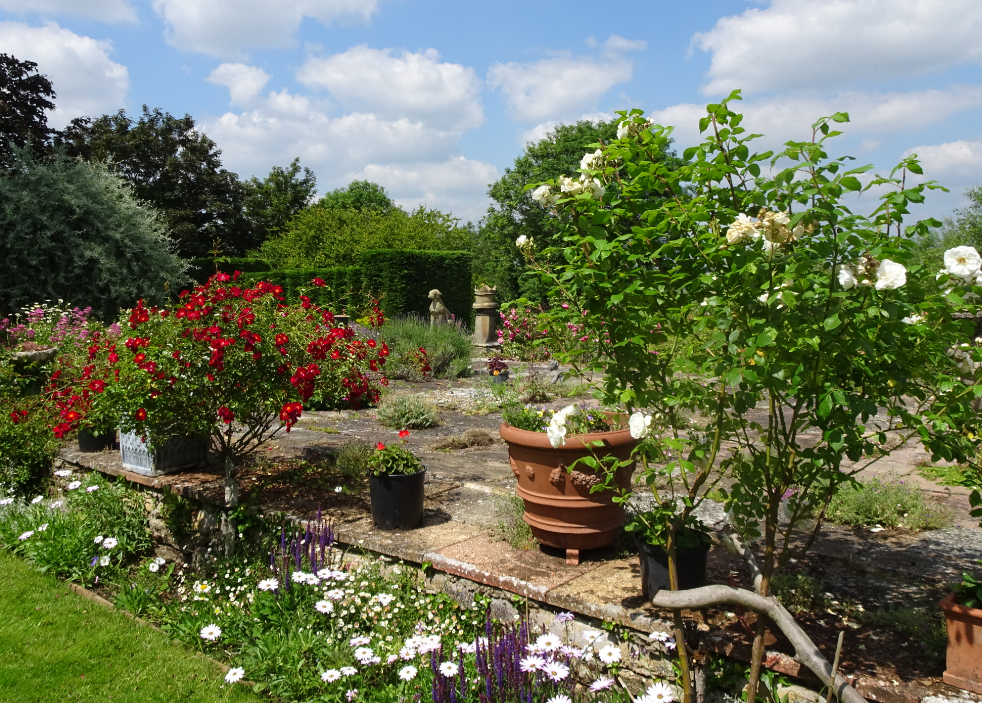 Here are the links to the the R&R reports for Chetwode Priory and Hillesden House.
https://bucksgardenstrust.org.uk/wp-content/uploads/2015/03/Chetwode_Priory.pdf
https://bucksgardenstrust.org.uk/wp-content/uploads/2016/10/Hillesden_House.pdf
Claire de Carle 27/6/21