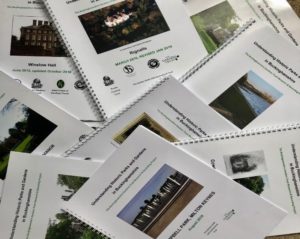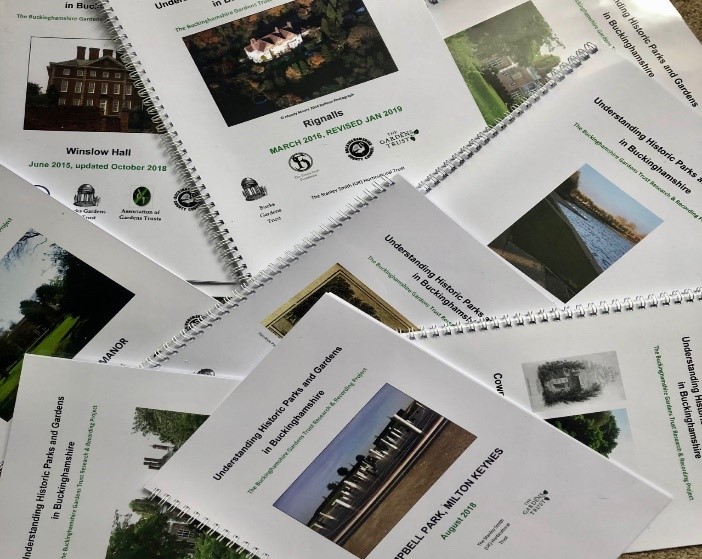 Major Contribution to National Heritage List by Buckinghamshire Gardens Trust Research and Recording Team
Via 'Enriching the List', in the National Heritage List there is an entry for every listed structure in a designed landscape that is the subject of a Buckinghamshire Gardens Trust (Bucks GT) dossier. Each List entry has been enhanced with a paragraph explaining the BGT project and providing a link to the website page www.bucksgardenstrust.org.uk/locally-important-sites/ where the dossiers can be viewed and downloaded. Anybody can do this 'enriching': you can sign up at https://historicengland.org.uk/listing/enrich-the-list/ and contribute photographs,  knowledge, results of research or links to other relevant websites.
The Bucks GT Research and Recording Project has reached a milestone, with 100 of the research dossiers completed and now online at www.bucksgardenstrust.org.uk/locally-important-sites/. Volunteer Clare Butler, who 'Enriches' the National Heritage List, has noted that: 78 of the dossiers mention Listed structures, and 306 individual Historic England Heritage List entries have been linked since 2018. We believe that this is possibly a record for productivity in Enriching!
Latest additions to the website, all with listed structures/scheduled monuments:
Denham Court 25-11-21
Stockgrove Park 26-11-21
Quarrendon House 30-11-21
Lowndes Park 06-02-22
Ascott Old House 06-02-22
Liscombe Park 10-02-22
The Gardens Trust and Historic England have both sent their congratulations to the Research and Recording Team of Buckinghamshire Gardens Trust.