Italy Comes to Bedfordshire  – Citrus Trees thriving in the Chilterns!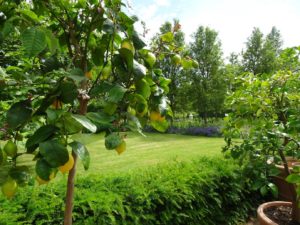 I recently visited a friend's house near Dunstable to tour her new garden and admire her citrus collection. She recently moved to an old farmhouse with around thirty acres so she could accommodate her hundred-plus citrus and their large polytunnel, as they were fast outgrowing her previous home. The collection has been her passion for the last four years since a visit to Florence on one of Robert Peel's Garden Tours.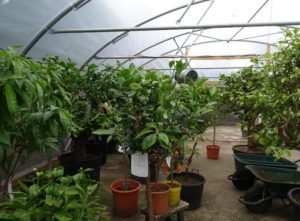 The weather was wonderful and an Italian inspired lunch with prosecco in the Italian-style garden full of the intoxicating scent of orange blossom meant we did not have any of the current inconveniences of travelling to Tuscany but all the pleasures of Italy.
Claire de Carle