2021 marks the 80th Anniversary of the death of Maud Grieve
The inspirational herbalist, writer, teacher and gardener
'Now let me tell you about that wonderful plant'*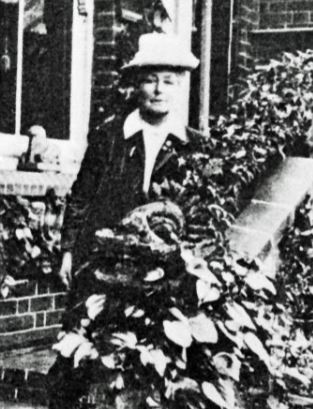 Maud Grieve was born in London in 1858. She spent her early married life in India, and on their return at the end of the 19th century the couple built a house, the Whins, in Chalfont St Peter where Maud established a beautiful garden. At the outbreak of World War One she transformed her garden into a herb farm to meet the urgent need for medicinal plants by the pharmaceutical industry. She was also involved in setting up the 'Herb Growing Association'. She supplied plants and seeds and pamphlets on their cultivation and established a training school for women and ex-servicemen from the colonies. In 1918 she let out her drying shed to the war artists Paul and John Nash where they accomplished some of their finest war commissions. Maud is probably best remembered for her book 'The Modern Herbal' which was published in 1931; it is considered to still be relevant today.
*Maud Grieve: 'Now let me tell you about that wonderful plant' by Claire de Carle.
The first biography of  this remarkable lady to be published, which examines her work in depth and in the wider context of herbalists, pioneering women gardeners and the social events of the time. It includes images from the period and the author's photographs of the area today.
Copies still available.  Contact: claire@decarle.plus.com