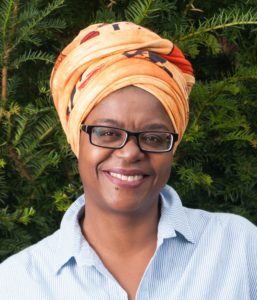 Advolly Richmond at Hever Castle  recording of Episode 31  of 'Gardeners World'
If you missed this recording of Advolly at Hever Castle then take some time to listen to her account of the amazing historical gardens at Hever Castle in Kent.
Advolly Richmond is the presenter, and Gardeners World specialist on Garden History.  About 10 years ago she came to Buckinghamshire Gardens Trust to attend one of the Research & Recording training sessions and she worked with Claire de Carle on the Gardens Trust events committee.
As you can see she has gone on to greater things and is doing a great job of getting the public to understand garden history.
https://www.bbc.co.uk/iplayer/episode/m001rsf9/gardeners-world-2023-episode-31
Advance notice:
In the new Year 2024 Advolly will have a book published.
  A SHORT HISTORY OF FLOWERS: The stories that make our gardens.
The book will be available from 29th February 2024. Publisher:Frances Lincoln Publishing.
To  PRE_ORDER from geni.us/ShortHistoryOfFlowers
Order yours now to get a copy and support a garden historian.