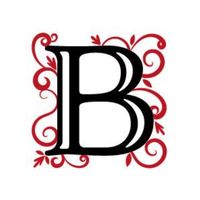 Buckinghamshire History Festival 2022
Reminder that Buckinghamshire Gardens Trust is taking part in this festival:Claire de Carle is giving a free on line talk on Dorton Spa

Welcome to the Buckinghamshire History Festival website! This November we're bringing Buckinghamshire's past to life with tours, talks, and theatre from organisations across the county.
Be entertained by Buckinghamshire Tales, inspired by the search for artists' gardens, impressed by our Paralympic connections, intrigued by our naval history, and so much more.
The Archives team will also be sharing their expertise – including the rare opportunity to hear some surprising stories on a tour of the Buckinghamshire Archives and a chance to get top tips from their resident conservator on preserving old photos and documents.
Head over to the What's On page to find out more and get booking!
And with new events being added regularly, make sure you follow us on Facebook, Twitter and Instagram to keep up to date.
Follow us on Twitter