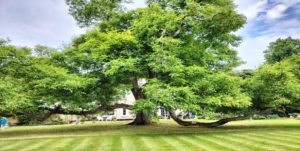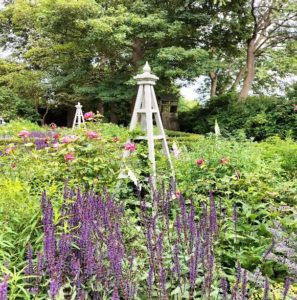 In June I finally got around to visiting the Haddenham Open Gardens, the event is held annually to raise funds for the Florence Nightingale Hospice Charity. The gardens can all be visited on foot and a map showing the fourteen locations is provided with the ticket which represents incredible value at £6 per person (less than 50p per garden). If you are planning on visiting all the gardens it is advisable to set off promptly at 2pm and essentially there are two tea stops and loos en route.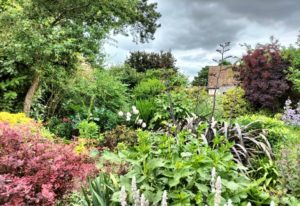 As with all open garden events, there is a huge variety of garden styles to admire, in all shapes and sizes from small cottage gardens to a 2-acre plot! It is fascinating chatting to the owners as you admire their work. Haddenham is an interesting village with a style of its own and I would thoroughly recommend a visit next year to see its fabulous gardens. The event coincides with Bucks Art Week so you could visit the studios in the morning, and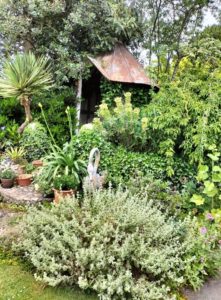 stop for a pub lunch before visiting the gardens in the afternoon!!!
Claire de Carle 17/7/22       Images CdeC