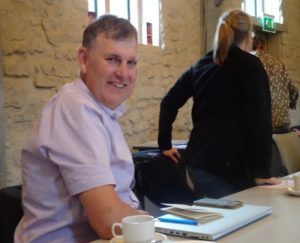 On the afternoon of Thursday 20 October, the inaugural meeting of our Gardeners Network was held in the Bennett Room at Stowe. Barry Smith who has been the head gardener at Stowe for many years was the host for the afternoon before the meeting and between the showers, he took a few of the gardeners for a quick tour of the site. We were very pleased that twelve gardeners attended from across the county, as far away as Stoke Poges in the south and Ashridge in the east. We provided plenty of tea, coffee and cake and have also given them complimentary membership of the Trust.
The meeting was introduced by Claire de Carle, chair of Bucks GT who explained that the aim was to bring gardeners across the county together to exchange ideas, visit each other's gardens, hear talks from industry specialists and above all socialise. Some of the gardeners from larger properties, for example, those run by the National Trust, are part of a team but some of the smaller privately owned properties may only have one gardener. The gardeners were asked to give a brief career outline of themselves and their gardens; their histories were very diverse, however, similar difficulties and issues came up across the board.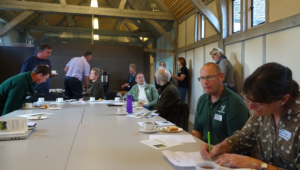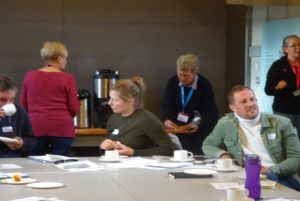 The Trust is in the process of setting up an online group for the Gardeners Network so that they can all keep in touch, and we have about 5 or 6 other gardeners who are also interested in joining the network. The first meeting was deemed a great success and the Trust looks forward to working with these key members of the garden community in the future. Our next gathering will be at Turn End, Haddenham in March 2023.
Claire de Carle  27/10/22