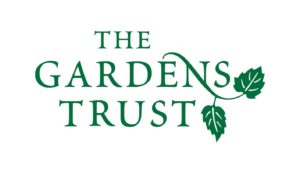 Response to National Trust announcement on 8 October 2020
The Gardens Trust welcomes the cap on National Trust landscape staff redundancies
The Gardens Trust sincerely regrets the scale of the redundancies announced today by the National Trust and the impact this will have on their heritage responsibilities. We are relieved to note, however, that our appeals to protect their landscape and garden conservation work have been heeded, with a cap on redundancies in this sector.
Today, the National Trust has announced measures intended to save around £100 million in annual expenditure. The total number of redundancies attributed to the Covid 19 pandemic is put at over 1,450. This appears to represent approximately 15% of the total workforce. The Gardens Trust sincerely regrets that the Trust has felt it necessary to take such drastic steps to cut expenditure and is concerned at the impact of the loss of such a large number of skilled and experienced specialist staff on its ability to discharge its heritage and conservation responsibilities. The Gardens Trust extends its sympathies to all those directly affected by these redundancies and their families.
We note, though, that the scale of the reduction in the garden and designed landscape sector of the Trust's work has been capped. Whilst even this loss of skilled staff is a retrograde step, we are grateful that our pleas for this sector have been acknowledged. We also welcome the re-statement of the Trust's commitment to maintaining conservation standards.
Partnership working and volunteers
The National Trust's new vision includes great emphasis on working with partners. Partnership working is at the heart of what the Gardens Trust does and we are ready to seek out opportunities to work with the National Trust. With our affiliated County Gardens Trusts we have a huge volunteer workforce, renowned for its enthusiasm, energy and expertise. However, we remain clear that volunteer effort functions best when it is designed to complement rather than replace paid professional staff.
Conservation 'for everyone, for ever'
We remain concerned about other changes that the Trust appears to be envisaging to its future role and the possibility that it is considering taking a more 'relaxed' approach to how it looks after and presents the gardens under its custodianship.
Many of these are of national, and some of international, historic significance. It is essential that there should be no dilution in the Trust's commitment to their conservation for the benefit of present and future generations, and we will take a keen interest as further details of its vision for the future are revealed.
Read our earlier responses and the reply from the National Trust
http://thegardenstrust.org/gt-welcomes-the-cap-on-national-trust-landscape-staff-redundancies/