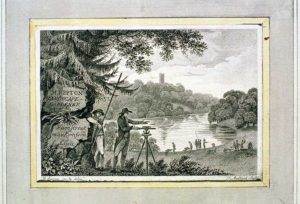 Subject:Link to zoom recording for Humphry Repton No 2 "Revolution" lecture on Saturday 8th January
Dear All,
In case you missed my Humphry Repton Zoom No.2, the not very well titled 'Revolution', then this link will supply it. In it I discuss the influence of Ireland on the man, and the idea that the manuscript books of design that he produced for many of his commissions (his red books) will tell you all you need to know about his work. I will return to the Irish theme in the third, final and crowning zoom on Saturday 29th Jan.
So, here it is, and I'm heading back to the country, but with warmth in my heart and my best wishes to you all.    John
https://us02web.zoom.us/rec/share/iGhB39GKgn3ioTYR4Z4oZp7XINmha3gN1ebsw6whu62rZdT3aX1m51ZRpBoEc6zz.edkCLBqykcf8DmGC?startTime=1641663547000
Bucks Gardens Trust Members Notes:  – if you would like to join the mailing list for John Phibbs lectures and events please contact him at the e-mail address below. He has kindly given us permission to add the recording of his recent lecture to our website.  Happy viewing.
Copyright © *|2020|* *|Inspiration Events|*, All rights reserved.
Our mailing address is:
johnphibbs@hotmail.com
Want to change how you receive these emails?
You can update your preferences or unsubscribe from this list.