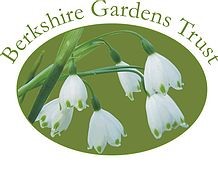 Hogarth, Soane and Turner: revealing some artists' gardens by Sarah Couch
Friday, 12th February at 2pm
This lecture is about restoration work in West London of the visionary Regency architect Sir John Soane's extraordinary Pitzhanger Manor in Ealing; his friend and protégé the painter JMW Turner's exquisite villa at Sandycombe Lodge in Twickenham; and the artist and social commentator William Hogarth's home at Chiswick.
Booking: Please book online. The tickets are £5 each.  We will send you a Zoom link for the lecture a few days before the 12th February. The lecture will last approximately 1 hour, followed by questions.​ https://www.berkshiregardenstrust.org/february-2021-lecture
The Early History of Purley Hall by Ben Viljoen
Friday, 5th March at 7.30pm
In this talk Ben will be describing the period when Purley Hall was known as Hyde Hall and was owned by the Catholic Hyde family. He will also be considering what we know about the early landscape of this historic area and what remnants of this landscape remain today.  Purley Hall is the only property in Berkshire, apart from Farley Hall and his work at Windsor, associated with Charles Bridgeman, the father of the English Landscape Movement.
Booking: Please book online. The tickets are £5 each.  We will send you a Zoom link for the lecture a few days before the 5th March. The lecture will last approximately 1 hour, followed by questions. https://www.berkshiregardenstrust.org/march-2021-lecture