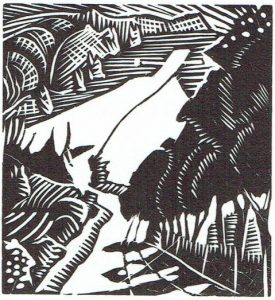 This volunteer project was inspired by research previously undertaken by Sarah Gray into the Buckinghamshire gardens of the wood engraver Clare Leighton and the painter John Nash.Given the proximity of the county to London, we realised that a considerable number of gardens might survive that relate to other local artists, particularly from the early to mid-twentieth century.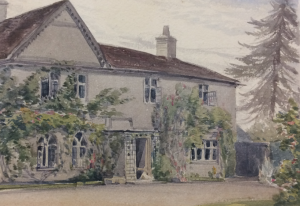 The artists include the C19 watercolourists William and Harriet Callow, who lived at Great Missenden. A number of the artists are nationally renowned: Rex Whistler, who lived at Whitchurch, John Piper, who spent much of his life at Fawley Bottom near Henley, and the Scottish Colourist Alexander Jamieson at Weston Turville. There were several artists' colonies including at those at Hillesden, Pigotts near Speen (Eric Gill), Hawridge Windmill (Mark Gertler and Gilbert Cannan) and a group of women artists in Amersham.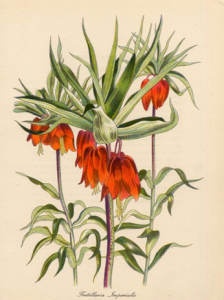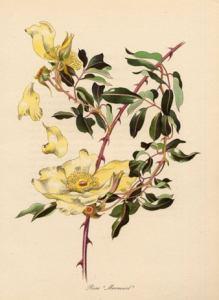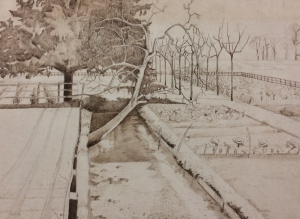 Paul and John Nash both feature as they grew up in Iver Heath, carried out their war commissions at Chalfont St Peter and then later John lived at Meadle near Princes Risborough. The abstract artist Ben Nicholson was born in Denham where his father William Nicholson had a cottage. He was also a successful artist and undoubtedly inspired by his garden as he painted still lives of flowers.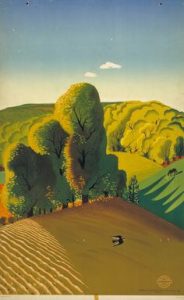 The well-known botanical artist and explorer Margaret Mee grew up in Chesham. The American poster artist Edward McKnight Kauffer lived with his partner Marion Dorn, a textile artist, in the village of Turville. Many were polymaths, lending their hand to different applied arts, including ceramics, stained glass, textiles and book illustration. As the project has progressed many other names have been suggested and at the time of writing (April 2020) there are at least 30 on our list.
During their research and site visits the volunteers will address the following points:
Was there a garden?
Was the garden cultivated, and how? What was grown and how was it characteristic of that artist?
Did the artist take inspiration from the garden and the surrounding countryside?
Was the artist a gardener and influenced the garden, and if so what did they do and how much of this survives?
 Does anything remain? If so, what?
If so, to what extent were the garden, plants and the setting influential on the artist?
This is an ongoing project; the findings are being written up as short site dossiers and will be posted on the website as and when they are completed. They will include an introduction to the area in which the artist lived and were often inspired by, and what was happening at the time in the art world during the period they were active. A gazetteer entry for each artist will reflect the answers to the questions above. Illustrations of the artist's work and volunteers' photographs of the gardens will be included as far possible. The dossiers will also include links to websites where the artist's work can be viewed.
Table of artists identified to date:
Artist

 

Site
Dates
Notes & additional information
References
ANDERSON

Stanley

1)Timbers, Towersey (formerly in Bucks)

2)Darobey, Church Lane Long Crendon

1933-?

?- 1966

Engraver famous for his Country Craft series.
Recording Britain Series
BOTT

Lilian Mabel

?

Prestwood

Gt Missenden

Late C19
Watercolourist

1891 Album of WC's incl. local views

www.watercolourworld.org
CALLOW William & Harriet
The Firs, Potter Row, South Heath, Gt Missenden

1855-1908
Watercolourist and landscape artist. Harriet also painted in WC, albums of local scenes and garden
BCM reserve
CANNAN Gilbert & Mary

Hawridge Windmill

Nr. Cholesbury

1913-1916
Members of art/literary circle

Gilbert was a novelist; Mary planted a garden. Visitors incl. artists; Mark Gertler, Dora Carrington. Studio in mill used in 1930's

Ashmolean

A Crisis of Brilliance

Boyd-Haycock

CARR

Henry Marvell

Witchet,

Ford

Nr Dinton

? -1970

(1894-1970)

Landscape artist and society portraitist

War artist, exhibited at the RA. Well-tended cottage garden

Dissertation held by BCM

see Mel Czapski

Art UK

DAGLISH

Eric Fitch

1)Brambledon, Whiteleaf

2) Old Farm House, Speen

1922?

Not known

Engraver/author.

Friend of Nash and Gill

Illustrated Gilbert White's Natural History of Selbourne
FLORENCE

(Emma) Mary Sargant

Lords Wood, Marlow Common
Not known

(1857-1954)

Studied at the Slade

Figurative, Landscape

Murals in Fresco -Bournville Jnr School

Geoff Wood

Marlow Society

Tate

FOSTER

Anthony

Hilliers,

Ellery Rise, Frieth

1947-1957
Sculptor/wood carver, mainly religious works apprenticed to Gill
Crucifix Frieth churchyard
GILL

Arthur Eric Rowton

Pigott's

Nr West Dean

Speen, High Wycombe

1928-1940
Leading British sculptor and designer of typefaces (notably Gill Sans Serif)
Eric Gill MacCarthy

BCM Pencil sketch of the garden (David Jones)

JAMIESON

Alexander

Burnside

Church Walk

Weston Turville

1919-1937
Glasgow School of Art

Painter of landscapes and gardens in UK, France & Europe

Art UK

BCM The Artist's Garden

JOPLING

Louise

1)Woodlands, Long Park Chesham Bois

2)Manor Farm North Road

Chesham Bois

1918 -1933
Notable portraitist and writer

Suffragist

Painted Rothschild family

Amersham Museum

Alison Bailey

KUTHENTHAL

Christine

Forestholme,

Woodlands, Gerrards Cross

Pre 1918
Art and dancer. Studied at the Slade, wife of   John Nash
First Friends Ronald Blythe
LEIGHTON

Clare

Four Hedges, Monks Risborough
1930-1939
Wood cut artist and illustrator. Created a garden.

Four hedges

BCM

Sarah Grey

MEE Margaret
1)The Crest, White Hill Chesham

2)Rosemead, Nr. Lye Green

(Now Culwood House)

1909

1910

Botanical Artist

Lived in Brazil. From where she made 15 botanical expeditions into the Amazon region.

1988 Major exhibition of her work at Kew.
MELLON

Eric

And partner?

The Vicarage small hamlet? Near Hillesden
1950-1957
The Hillesden Group

Pottery and artistic community

Also, Derek Davis John Clark and partners

BCM oil painting 'Snow'
McKNIGHT KAUFFER

Edward

DORN

Marion

The White House, Northend Turville
1937-1940
Illustrator/graphic artist

Best known for his poster designs (London Underground, &Shell)

Friend of TS Eliot

Marion was a textile designer

London Transport Museum

Graham Twemlow

NASH

Paul & John

Wood Lane House

Iver Heath

1901- WWI
Both painted gardens.

Artists Rifles

End of WWI rented shed at The Whin's painted war commissions

Crisis of Brilliance Boyd-Haycock

Outline Paul Nash

Maude Grieve de Carle

Tate Britain. BCM

NASH

John & Christine

Lane End, Meadle Princes Risborough
1922-1939
Painted views of garden and countryside
John Nash at Meadle Laschelles

Sarah Grey

NICHOLSON

William and Ben

White Cottage

Denham Village

1894-?
William was a painter of portraits, landscapes and specialised in still-life's especially flowers.

Ben was a cubist painter he married the sculptor Barbara Hepworth

William Nicholson Penguin

The Nicholsons

RA Exhibition

NIEMANN Edmund John
High Wycombe

(whereabouts unknown)

1839-1848
Prolific landscape artist watercolour
BCM Painting of Brill

Graham Twemlow

ORRAM

Mary

Rignalls Lodge, Rignalls Road

Gt. Misenden

Mid -late C20
Sculptor who used re-cycled materials
PIPER

John &

Myfanwy

Fawley Bottom Farmhouse

Nr. Henley

Oxon/Bucks border

1934-1992
Renowned C20 artist

Painted his own garden many times

Friend of Ben Nicholson and John Betjeman

Piper Gallery Henley Museum

John Piper, Myfanwy piper, Lives in Art               Spalding, Frances

BCM

RICHARDSON

Car

And sisters

Tythe Barn, Bois Lane

Chesham Bois

1915- 1959
Prolific painter, incl her own garden and local countryside
Amersham Museum

Alison Bailey

STAMMERS

Harry

Bradwell House

Milton Keynes

1969
Stained Glass artist, churches in England & Wales

1902-1969

Henry Hinchcliffe book

Bradenham House

See R&R Ann Birch

Daughter lives in Bradwell

STEPHENS

Thomas Edgar

Not known Chalfont St Peter
?
Portraitist
Paintings; Dwight Eisenhower (Washington Smithsonian) Duke of Windsor & Churchill
UNWIN

Frances Edward

Meadle TBC

Princes Risborough

Inter war
Engraver, woodblock studied at The Slade, friend of John Nash
BCM

The Potting Shed 1919

Cottage gardens Whiteleaf 1923

VON MOTESICZKY

Marie-Louise

Cornerways

86 Chestnut Lane

Amersham

1939 – 1955
Artist born in Vienna 1906, portraitist, also local scenes

Friend of Oskar Kokoschka

Amersham Museum

Alison Bailey

WHISTLER

Rex

1) Farnham Common?

2)Bolebec House, 7 Oving Road Whitchurch

1933-1937
Trained at the Slade

Painting of 'Vale of Aylesbury' for Shell poster

During the war his parents lived at The Vicarage in Bierton

Rex made several paintings there on visits

BCM Bierton Paintings