Art at St Dunstan's Monks Risborough
19-27 June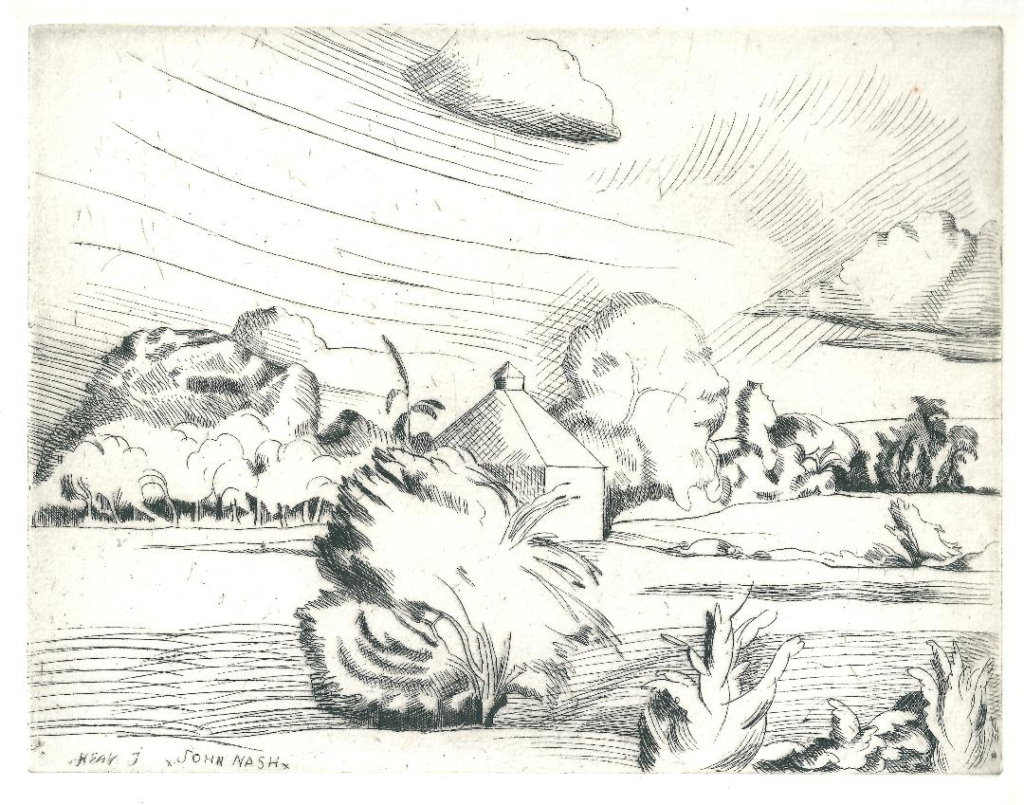 Saturdays and weekdays 10-5
Sundays 12-5
see Events for more details
Christine Bass, the co-ordinator of the nine  artists showing at St. Dunstan's Church, Monks Risborough asked a member of the The Buckinghamshire Gardens Trust to create a mini exhibition in the south porch focusing on a local Chiltern artist; Clare Leighton was the subject in 2019.
The Trusts research and recording  team have during the  pandemic concentrated on 'Artists and Their Gardens' producing fifteen reports to date.
Recently one of our researchers helped identify a previously unknown source of the etching by John Nash 'The Dovecote' . Can you imagine how exciting it was to see the Dovecote which sits in the middle of St. Dunstan's Park (formerly Place Farm) in Monks Risborough?  So John Nash is the focus of the exhibition in the south porch.

Do take the opportunity in the next week to visit the nine artists showing their work at Art at St Dunstan's Bucks Arts Week in Monks Risborough. You can also combine this with looking at the mini exhibition in the porch and visiting the original Dovecot behind the church an perhaps finding Barbara Nash, John's sister, gravestone in the graveyard.
Opening times: Saturdays and weekdays open 10-5, Sundays 12-5.  Cream teas weekend afternoons.